Inspiring and transforming curious minds through science
Science Gallery Melbourne is a dynamic new venue for engaging 15-25 year olds with arts and science. Part of the acclaimed International network with eight nodes worldwide, and embedded in the University of Melbourne, Science Gallery Melbourne will open in 2020.
The Gallery will be located on the corner of Grattan and Swanston St Melbourne, providing a new landmark for Melbourne.
Science Gallery started in Dublin with the idea of becoming the world's leading organisation for involving, inspiring and transforming curious minds through science. The Science Gallery Network will open eight nodes in partnership with leading universities worldwide. Each Science Gallery shares a common mission: to ignite creativity and discovery where science and art collide
In the years prior to opening, Science Gallery Melbourne will host themed programs of exhibitions, performances, talks, podcasts and workshops in a range of pop-up locations. Science Gallery Melbourne's inaugural exhibition for 2017 is BLOOD.
Help shape our exhibit
Science Gallery Melbourne is seeking proposals for up to 20 works for PERFECTION, an exhibition and public program aimed at young adults, that asks artists, designers and scientists - what does it mean to be perfect?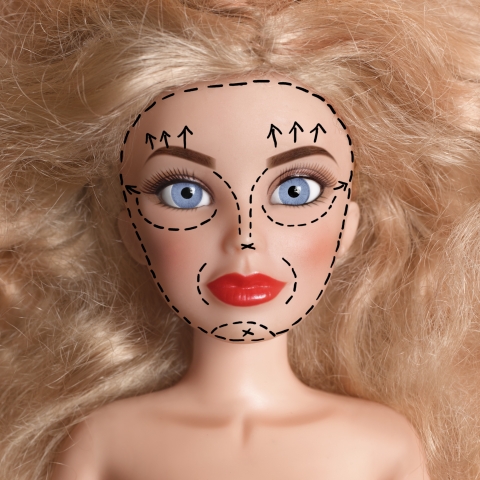 ---
Thank you for helping us shape our upcoming BLOOD exhibition. BLOOD will explore all aspects of blood through the minds of scientists, artists and designers.
Through our recent survey you told us what interests you and what you would like to see from the exhibition. This feedback will be used to shape our program of exhibitions, performances, talks, podcasts and workshops.
For more information about BLOOD contact us at info@melbourne.sciencegallery.com.
Updates
Our Campus in the 21st Century
Our Campus in the 21st century (OC21) was developed by the University community in a series of workshops that explored the qualities wanted across all campuses and precincts. It is the formal response to the University of Melbourne's strategic plan Growing Esteem and is integral to how the University will plan for the future, and to developing high-quality campus-based experiences for diverse communities.
The Science Gallery will support our campus in the 21st century through the following:

Quality Experiences
Science Gallery has no permanent collection, instead presenting an ever-changing program of exhibition and events. Events keep the program fresh by delving deeper into exhibition themes, bringing in big names and up-and-comers for intimate discussions, and exploring current and future trends in science and art. This means that every visit is a vastly different experience, so people keep coming back to see what's new.
Synergy and Innovation
The Gallery will bring research groups, staff and students into dialogue with the arts, creative community and the public. Exhibitions will be staffed by student mediators and regular educational programs which will offer young people the opportunity to pursue projects that interrogate and explore the boundaries of art and science.
A Culture of Inclusion
Science Gallery issues open calls when developing exhibitions, inviting artists, scientists, engineers, technologists from all over the world – and anyone else with an interest – to submit their ideas, effectively crowd-sourcing its program. This makes each exhibition a truly unique, multidisciplinary and diverse collection of ideas.
Leading the exhibition development program, the Leonardo Group includes approximately fifty inspirational individuals drawn from the local creative community of scientists, artists, engineers, technologists, media and entrepreneurs who form a brain trust for Science Gallery. The Leonardos will lead the development of ideas for Science Gallery exhibitions and events.